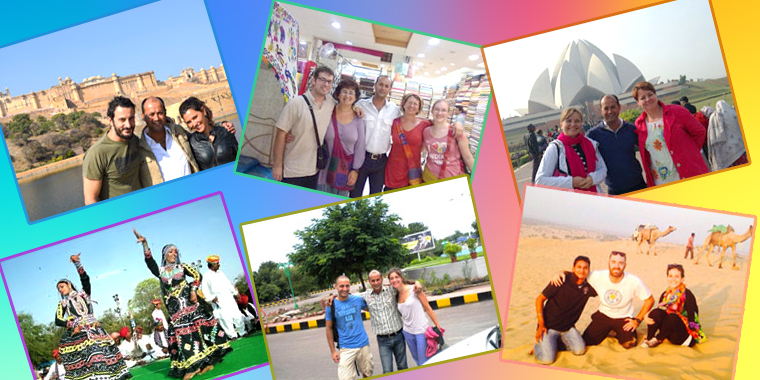 About Colourful India Travel
We provide private car and driver that will travel and accompany the tourists throughout the tour. Our tour guide will assist you with check-in/check-out as well as will escort you through and explain the history of monuments, places, culture, traditions and customs of the Indian people. Colorful India Travel is well designed to know more about India. Here trips are planned to inspire you and acknowledge about India's historic places. I will emphasis on your travel safety and with respect to local customs when travelling. As the name suggests, we let you explore the rich colours of Indian heritage. There are innumerable attractions in India including natural ambience, rich culture, historical monuments, mountains, honeymoon destinations, and many more. But we focus on culture the most, because this is an aspect of the country which makes it stand apart from other destinations in the world. With us, you are sure to get the most realistic colours of India – by witnessing the historical significance of the country, and real lifestyle of villages. Let us know about your expectations and we will design a package for you to deliver what you anticipate. .
Travelling India's subcontinent is incomplete without a well experienced guide. I'm Ranjeet Singh, a professional driver offer you personalized services and take you to mystic land of Delhi, Agra and Rajasthan. I was born in Agra, 1982 and completed my education at Agra College. As I was born and brought up in Agra, it helped me to know the finer flavour of the North India culture. Hence, I started working as a tour guide to share my experience with travelers coming from different parts of India and the world at large. It is way of welcoming my guest and introducing them with the culture, tradition and custom of the yester years. Thus my passion for travelling the royal destinations soon became my profession and since 2006 I started working as a tourist guide in Agra, Rajasthan and Delhi.
I have personally designed the Colourful India Travel site to help all tourists locate the finest guides and travel India with the local citizens. Colourful India Travel is the place where you can get highly professional, friendly and customized journey packages to best heritage destinations in India. Enjoy the charm and flavour of the cities ruled by Rajput Kings and Mughals with professional tour guide and hassle free transportation services.